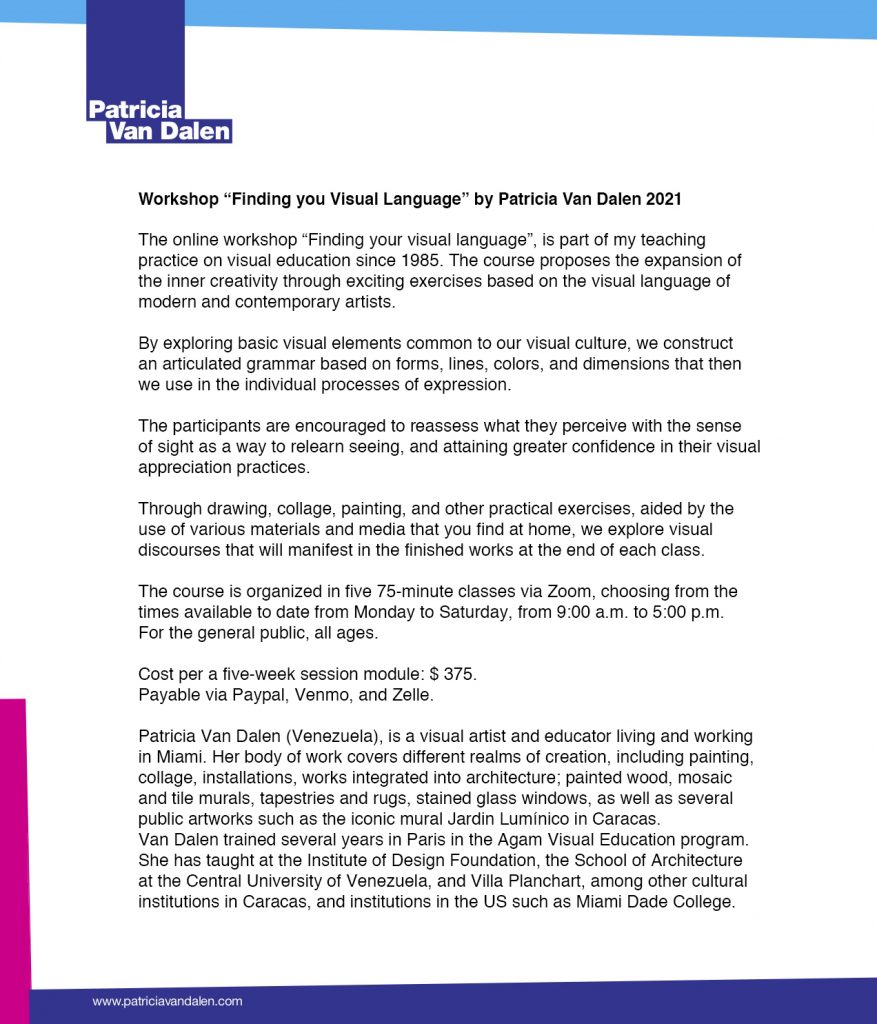 Online Summer workshops, for all ages.
More info at:
info@patriciavandalen.com

_ _ _ _ _ _ _ _ _ _ _ _ _ _ _ _ _ _ _ _ _ _ _ _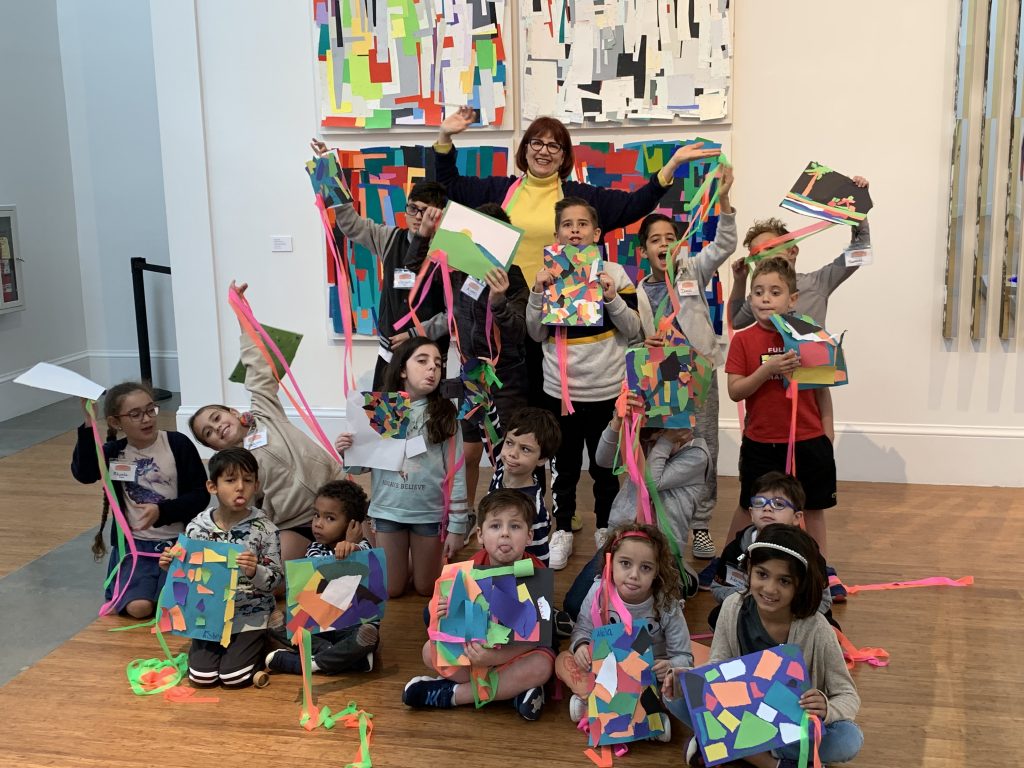 Workshop with the artist
One of the joys of being an artist is having the possibility of conveying the visual language to others through fun education. I love working with children, and also with adults, leading activities that open new experiences with color, shape, lines, trajectories, with unusual materials. Here at the Gables Coral Museum, with a group of children who worked inspired by my artwork "Estaciones/Stations" exhibited as part of the "For Now: Venezuelan Contemporary Art of the Miami Diaspora" show through May 15th, 2020, in the main gallery. _ _ _ _ _ _ _ _ _ _ _ _ _ _ _ _ _ _ _ _ _ _ _ _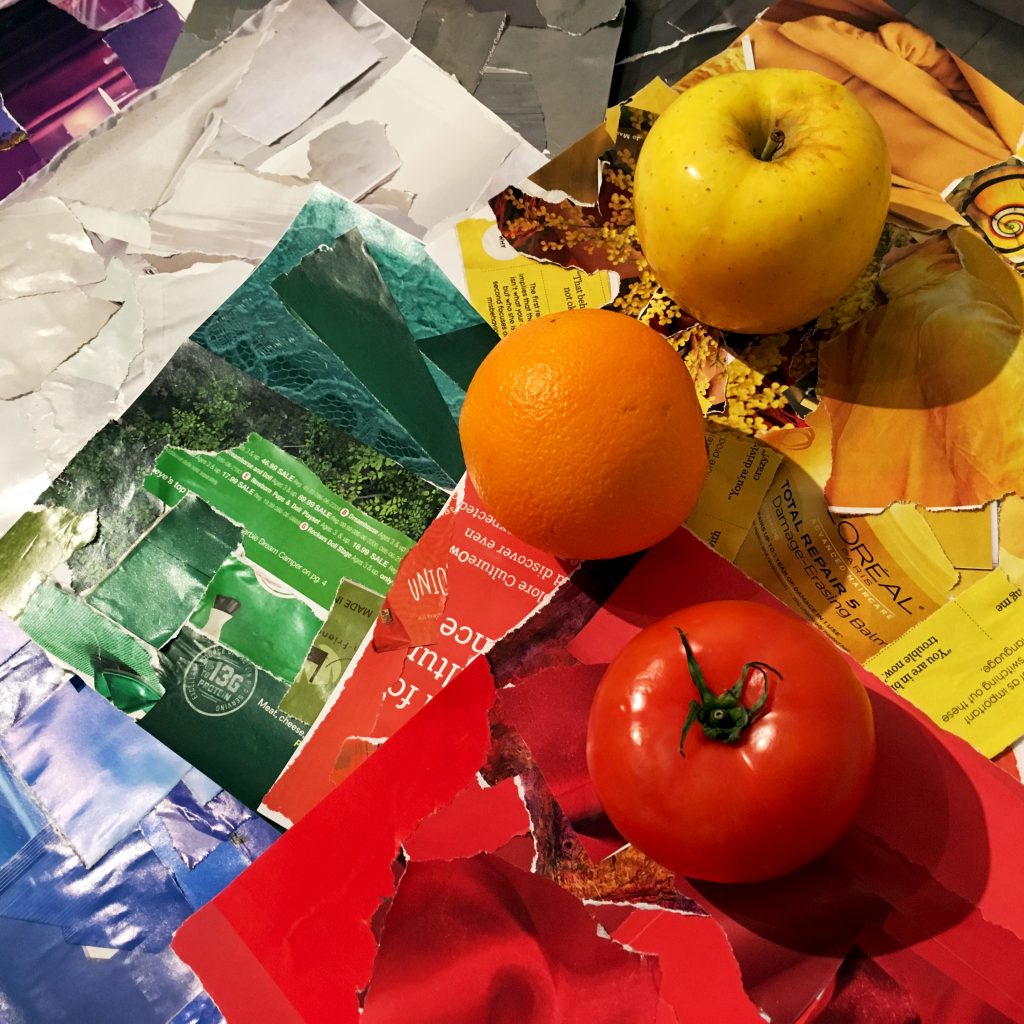 The workshop "Dynamics of Visual Language" is carried out throughout the year in the studio of the artist located in Downtown Miami, and online via Zoom. 


More info at:
info@patriciavandalen.com
_ _ _ _ _ _ _ _ _ _ _ _ _ _ _ _ _ _ _ _ _ _ _ _ _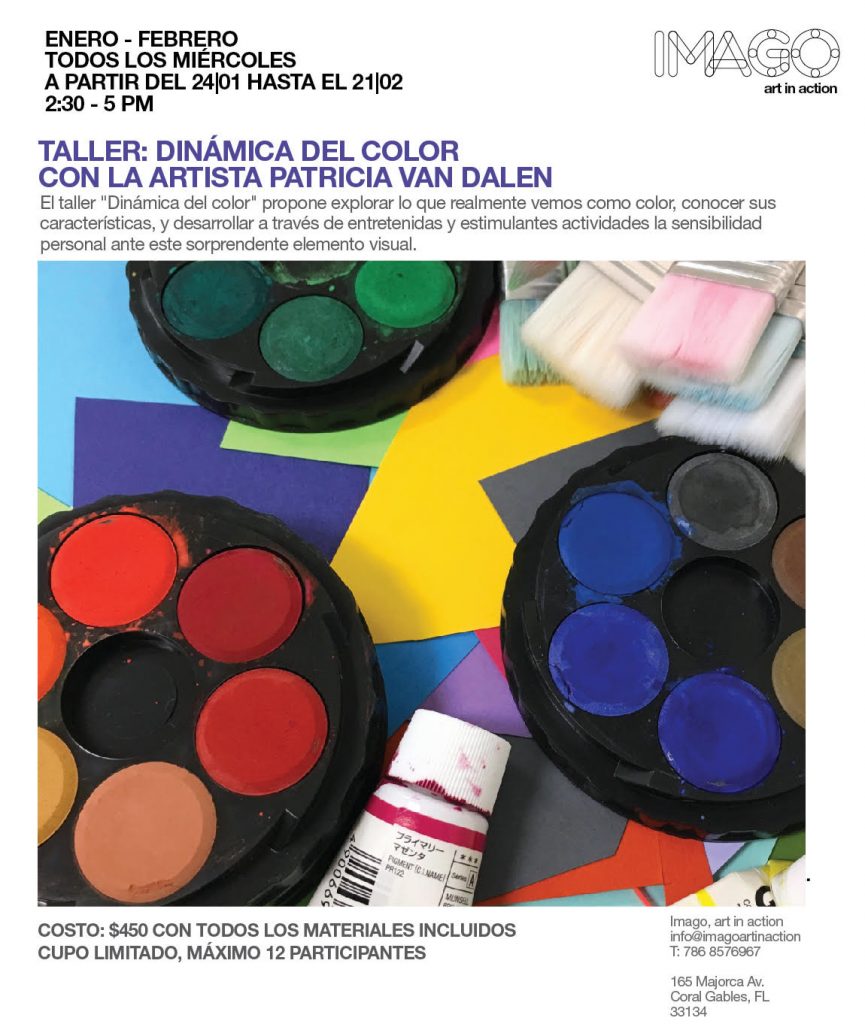 Taught in Spanish – Impartido en español
January-February 2018, Imago Art in Action, Coral Gables, FL
_ _ _ _ _ _ _ _ _ _ _ _ _ _ _ _ _ _ _ _ _ _ _ _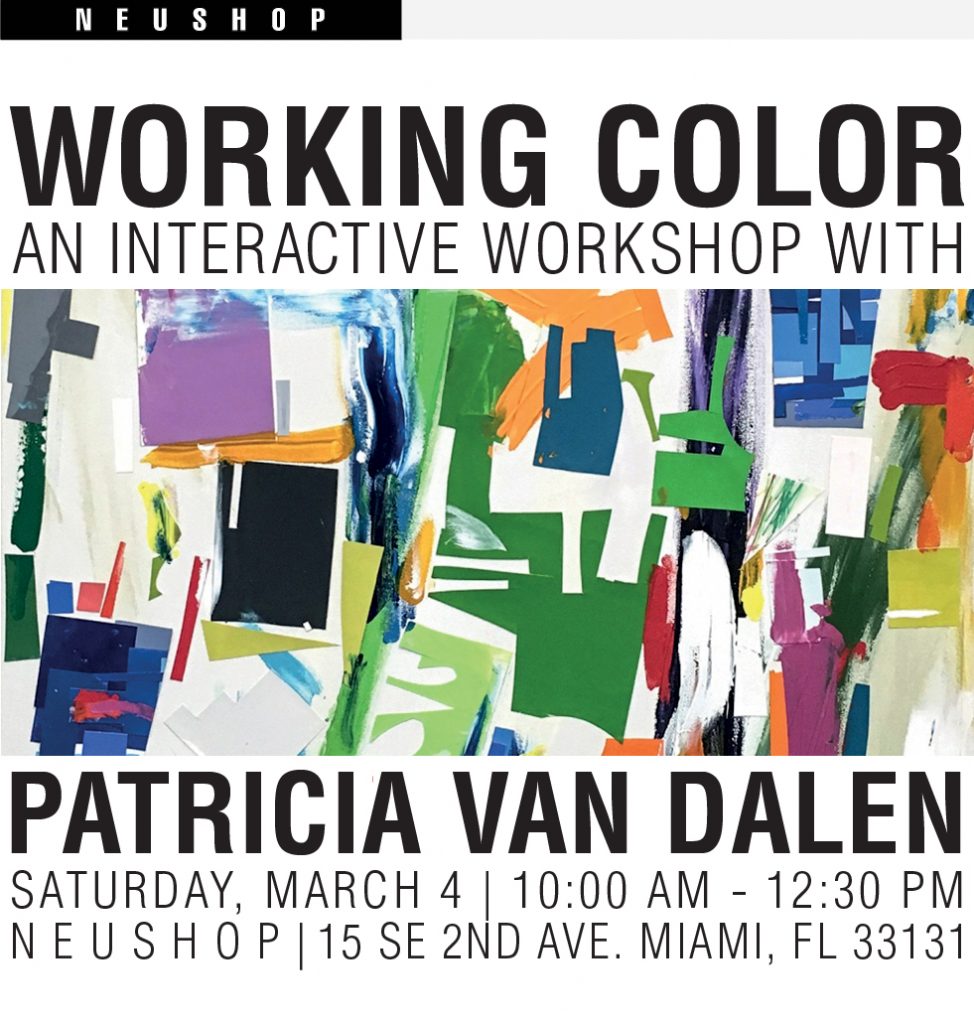 Join us on Saturday, March 4th, 2017,  to collaborate with visual artist Patricia Van Dalen, who will be performing an exercise related to color behavior based on  Neushop's Oxides Tops Collection. Van Dalen's recent work has been exploring means of production in art that are in a delicate balance between craft and mechanization. Simultaneous to the workshop, Van Dalen will exhibit a series of small stapled works that represent her research on fragmentation and restructuring, and its effects on form, line, space, and color.

Program
 We ask that you arrive at 9:45 AM to check you in and get settled. The workshop will begin promptly at 10:00 AM and will consist on a series of exercises: the participative color demonstration, the individual creation of collages by the public, and a collective mural.
 Registration is required for the workshop, as space is limited to 18 people, and participation has a cost of $12. 
 
About the Artist
Patricia Van Dalen  (Maracaibo, Venezuela) is a Miami-based contemporary visual artist with a career that spans over thirty years. Van Dalen has taught at the Fundación Instituto de Diseño and at the School of Architecture, Universidad Central de Venezuela, in Caracas, and often conducts color workshops at her studio in Wynwood and in various cultural institutions in the US and abroad.
 _ _ _ _ _ _ _ _ _ _ _ _ _ _ _ _ _ _ _ _ _ _ _ _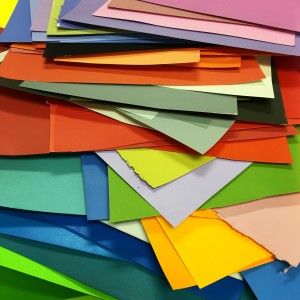 Workshop Dynamics of Color
In Spanish – En español
Four Fridays:
August 26th, September 2nd, 9th, 16th, 2016
10 am – 12:50 pm
Studio of Patricia Van Dalen
Wynwood, Miami, Florida, USAFor the general public, age 18 and over
Information: info@patriciavandalen.com
_ _ _ _ _ _ _ _ _ _ _ _ _ _ _ _ _ _ _ _ _ _ _ _ _ _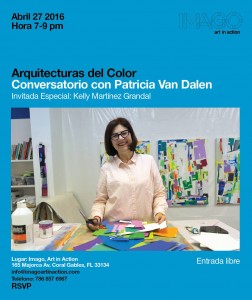 Arquitecturas del Color
A talk in Spanish – en español
with the artist and Kelly Martínez G
April 27, 2016, 7:30 pm
Imago Art
Free admission
165 Majorca Ave, Coral Gables, Florida, USA
_ _ _ _ _ _ _ _ _ _ _ _ _ _ _ _ _ _ _ _ _ _ _ _ _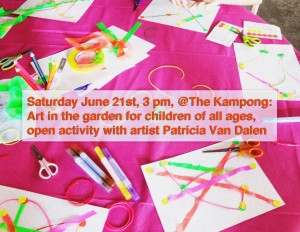 Art in the garden with Patricia Saturday, June 21st, 2014
3 pm
The Kampong
National Tropical Botanic Garden
4013 South Douglas Road
Coconut Grove, Florida, USA