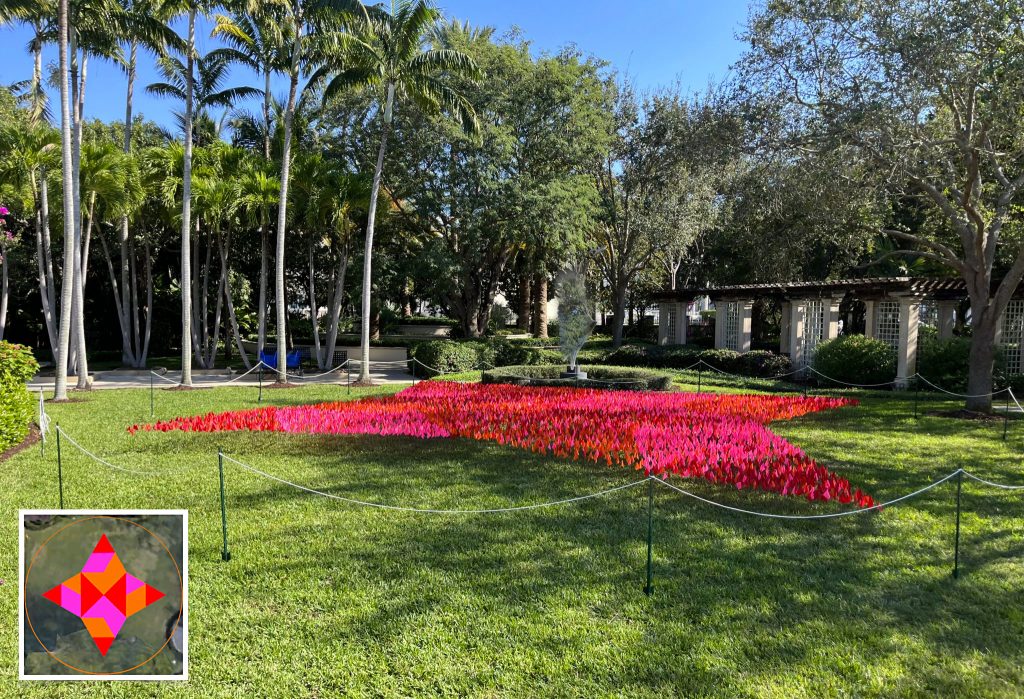 Compass, 2022-2023
Site-specific installation
9,000 vinyl marking flags
The Society of the Four Arts, Palm Beach
The Philip Hulitar Sculpture Garden
Until February 5th. 2023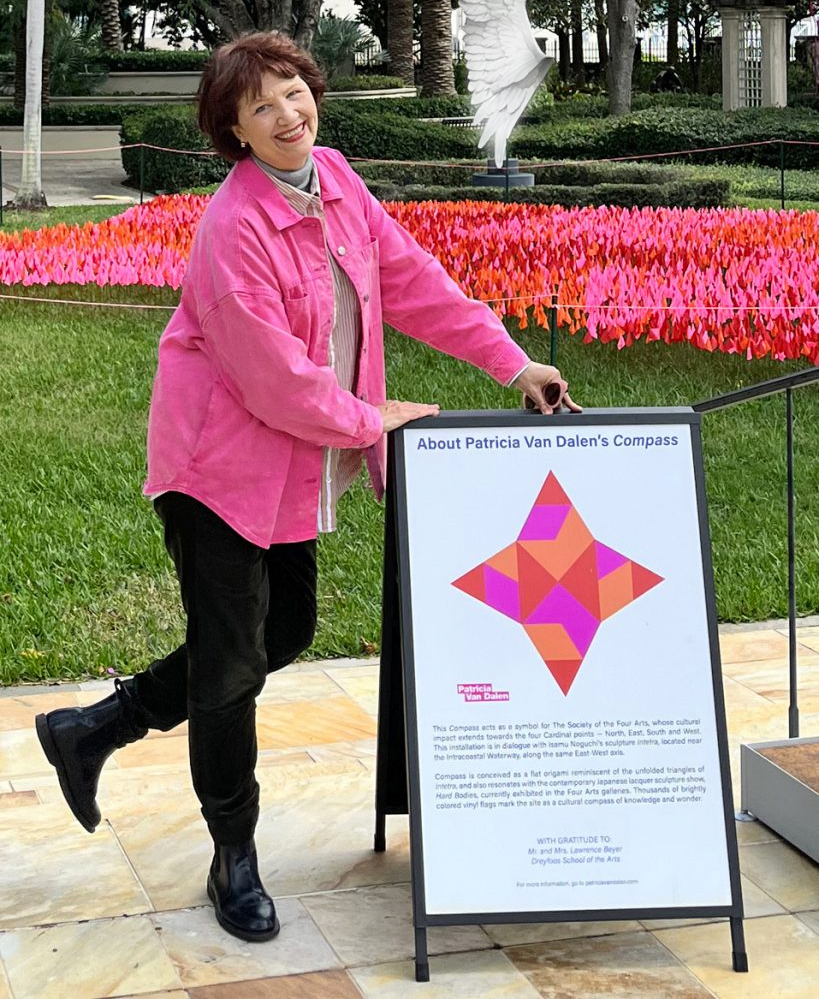 This Compass acts as a symbol for The Society of the Four Arts, whose cultural impact extends towards the four Cardinal points – North, East, South and West.
This installation is in dialogue with Isamu Noguchi's sculpture intetra, located near the Intracoastal Waterway along the same East-West axis.
Compass is conceived as a flat origami reminiscent of the unfolded triangles of Intetra. Thousands of brightly colored vinyl flags mark the site as a cultural compass of knowledge and wonder.
Compass, 2022-2023